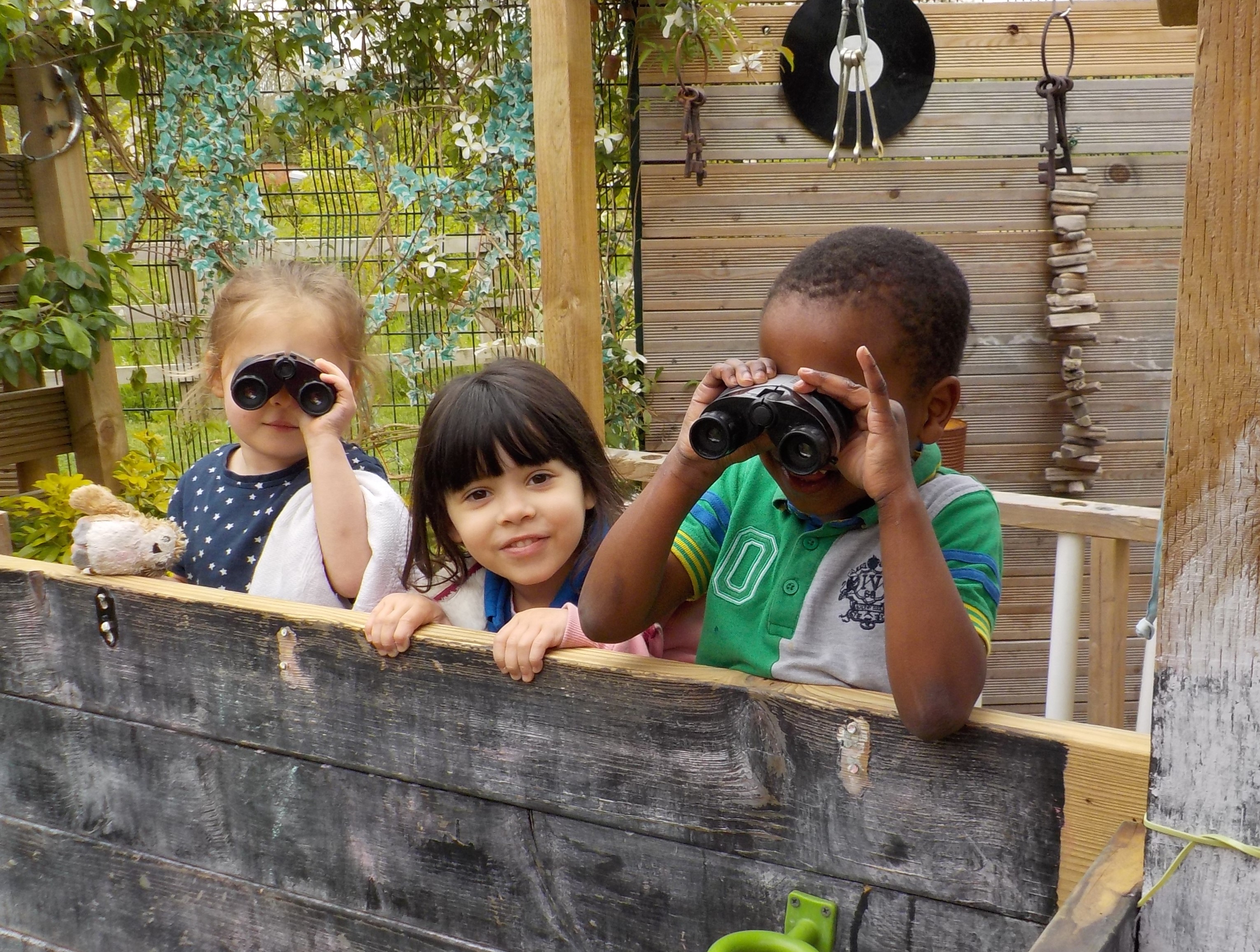 Welcome to Adventure Pre-School
Where children come to play and explore, develop confidence and creativity and to be valued, cared for and loved. We aim to become a treasured part of your child's life, supporting them and you in the incredibly important years before school begins.
Our Vision: 
We aim to provide all our families with quality childcare and early education based on the principles of how young children develop, form attachments and learn. To do this we provide an environment where all children and their families feel comfortable, valued and loved.
We encourage all children to engage in playful exploration where challenges and mistakes lead to possibilities and by valuing the learning process over any product. To achieve this, we develop a team of reflective practitioners who take pride in their own development, in innovation and in ensuring children's well-being.
Children are naturally inquisitive and curious and want to find out more. The simplest things can engage them for hours. The old adage of children preferring to play with the box rather than the toy is so often true. The box offers many more possibilities for play and exploration whereas the toy tends to do one thing.
We have created our environment to enable children to play naturally and let their imaginations take the lead. Our role is to follow that lead, talking with them, modelling language and asking thought-provoking questions as we play. In many ways our setting is like the box - as children become more familiar and confident with its structure and materials with a trusted adult - they start to explore possibilities, to create and imagine.
We are a fully inclusive setting; we embrace, value and respect differences. We don't assume or stereotype. We will do whatever we can to make you feel welcome and to help your children to develop and thrive.
Our Team:
Our team is dedicated to providing the best possible experience for your child and for you. We pride ourselves on the quality of our interactions with your child and the quality of our interactions with you also.
The team works incredibly hard to create an environment that provokes children's thinking, curiosity, awe and wonder.
Our team comes from diverse backgrounds with extensive experience in childcare and education settings and is highly qualified. We are committed to the professional development of the team and draw on a range of early years approaches and philosophies in order to create a unique environment and approach that meets the changing needs of the children.
The management team of Dom, Lyndsay and Felicity strive to ensure that the setting runs smoothly and have an overview 'key person' role of the whole cohort. They liaise with you at transition times and online. This ensures that the team can spend their time, energy and passion forming attachments and meeting the daily needs of all of the children. Each child has a named key carer who will be responsible for ensuring your child's care and play needs are met each session.
Adventure Pre-School is run by Adventure Childcare Ltd, a company set up by Dom and Fiona Haydn-Davies, in 2012. Their experience of working across education with a focus on early development, physical development and special educational needs has driven the direction of the company and shaped the pre-school.
Please click here to see our August 2020 self-evaluation statement and click here to see our August 2019 self-evaluation document.
---
© 2020 Adventure Childcare Ltd